Build Your Social Media Empire
Everyday millions of people use Facebook® to get socalize, connect and get recommendations of products / services to use
Did You Know?
Like it or not, Facebook and Social Media is here to stay and as a business you need a presence there or you are losing customers to your competitors who do.

People of all ages regularly log in and you have a chance to capture their attention.

With Facebook advertising you have the opportunity to not only geo target customers but also target by age, gender and interests.

Our Simple plans get you in front of cash ready customers who are actively searching for YOU.
 Get Started in 3 Easy Steps
 
Click The 'Join Now' Button

Once you click, you will see a short payment form where you can enter your payment

details. We use Paypal as they are one of the leaders in online payments and are 100% secure.

 

 

Fill In A Short Order Form

You will need to enter your personal information and business details. Once completed you will gain access to your Project Area where we will get you setup.

 

 

Setup Completed

We aim to have all setups completed within 3 – 4 weeks depending on the speed of your response to any questions we ask. 

 
Advertising on Facebook

Facebook offers you the opportunity to have your offer prominently displayed on their network.  With use of advanced demographic targeting you can get in touch with your perfect customers. Ultimately this means more cash in hand customers for you.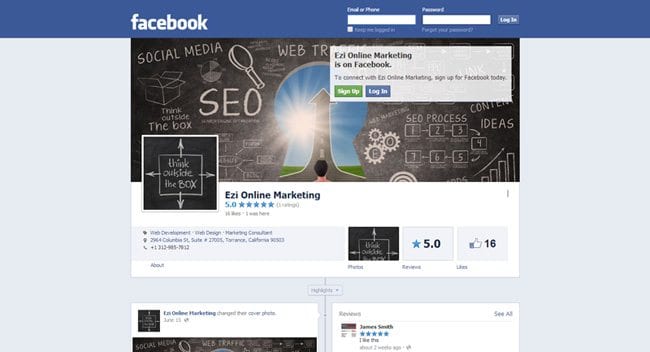 Need to know more…
Find New Customers and Boost Your Sales
Reach all of the right people more efficiently with Facebook Advertising
It makes sense to advertise your business on Facebook. With over a billion users it has created the most highly-engaged audience on earth with a huge percentage of the world's population logging on the site daily.
With Facebook Advertising it is now possible to reach highly targeted sections of potential, customers who will love your product or service. This allows you and your business to reach the right consumers, with the right message and build long-lasting engagement with loyal customers.
Facebook advertising is extremely effective and a very powerful marketing tool so it is important that you get it right from the very start. Managing your Facebook ad campaign correctly, takes time and you need to have a strong understanding of how to minimise the per click cost, while still achieving great results . 
We are experts on running social media campaigns and we know how social media marketing works.
It's not about the number of likes of how popular your page seems – it's about achieving an overall goal, connecting with your customers, potential customers and industry. It is important to remember that people will not always click 'like', tweet, comment or make a visible connection on social media with you. However, don't let this fool you as they are there watching what you are doing and judging your business on how you interact.
With over 10 years online marketing experience we can make the most out of your Online presence
Why Advertise Online?
Everyone love Facebook
72% of all internet users are now active on social media
85% of all buying decisions are made by researching the web for recommendations and information
Measurable – Easily track your adspend and ROI
Cost Effective – Online advertising usually costs less per lead when compared to other media
Choose the package that suits you:
Standard Start advertising online – Target up to 3 groups of people with 4 adverts to split test the results. Suitable for adspends up to $1000 per month
Premium Build up your client base – Target up to 10 groups of people with 3 adverts per group to split test the results. Suitable for adspends up to $2000 per month
Ultimate Take your business to the next level – Target up to 100 groups of people with 4 adverts per group to split test the results. Suitable for adspends up to $15000 per month 
Even More Features…
Standard
Great for small business
FB advertising Setup

Targeting of up to 3 groups

4 adverts to split test

Adspends up to $1000 mth

Use of our post scheduling application

Basic Facebook Business Page Setup

– Relevant posts created and scheduled per month
– Facebook Competitions

Monthly Reports

$69 per mth
Premium
Get more bang for your buck
FB advertising Setup

Targeting of up to 10 groups

3 adverts per group to split test

Adspends up to $2000 mth

Use of our post scheduling application

Basic Facebook Business Page Setup

6 relevant posts created and scheduled per month

– Facebook Competitions

Monthly Reports

$149 per mth
Ultimate
Grow Your Business Fast
FB advertising Setup

Targeting of up to 100 groups

4 adverts per group to split test

Adspends up to $15,000 mth

Use of our post scheduling application

Premium Facebook Business Page Setup

20 relevant posts created and scheduled per month

1 Facebook Competition per month

Monthly Reports

$399 per mth
* All Prices are in USD
* Minimum term is 52 weeks
* Above prices do not include monthly adspend
* Facebook is a registered trademark of Facebook, Inc.
* All content / sites / Niches must comply with Facebook TOS